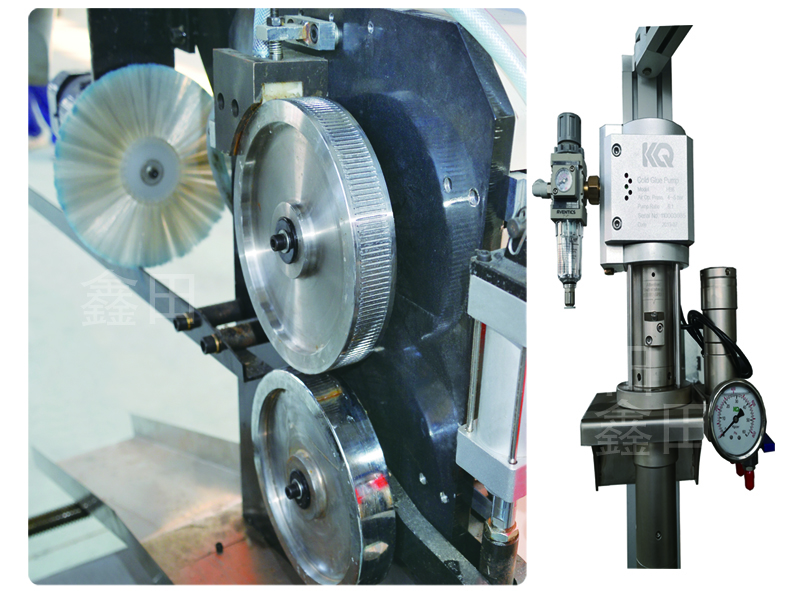 Gluing part:
■ Gluing box was used elastic fixed, structure is simple and reliable,easy cleaning.
■ Gluing wheel was used stainless steel, make sure using long-term.
■ The frond of gluing wheel was used electric brush wheel,remove the waste of cardboard connection tongue, make sure connection tongue gluing well-distributed.
■ The optional system to spray on glue.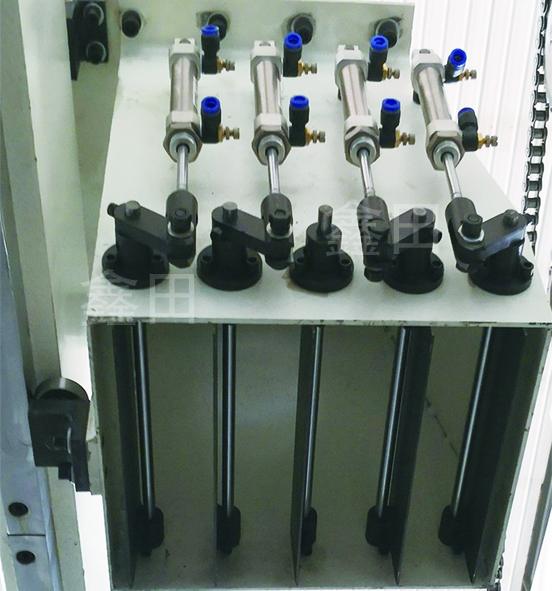 Motor part:
■ Main motor adopts variable frequency motor, synchronized with the flexo printer.
■ American Gates Timing Belt is used, with high transmission precision and low noisy.
■ Strong wind pressure device prevents the forming carton box upturned, and the wind direction can be adjusted, make sure staking tidy.
■ High speed shaping and flapping device do the last revise to the forming carton box.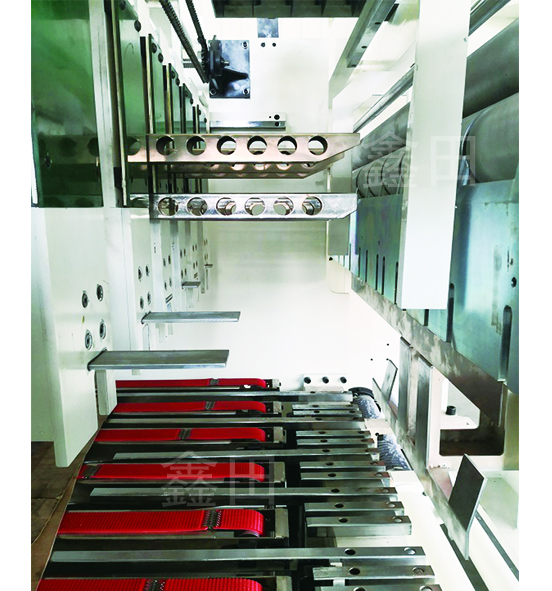 Counter Ejector and strapping part:
■ Photoelectric switch counting, three units servo motors cooperated to make sure the precise counting under high speed running, accurate and reliable batch with little impact.
■ Pneumatic paper pushing structure to push out the counted carton box neatly.
■ Back baffle can be adjusted electrically as per the cardboard width
■ Moving parts adopts imported ball screw and linear guides with reliable stability.
■ Equipped with paper pressure device, upper and down transmission is the same speed ensures carton box neatly, the height can be adjusted electrically as per the different quantity of each pack of the carton box.
■ The left and right position of the discharge part can be adjusted, which ensures the carton box always falling down to the middle part of the machine.